Lenders & Asset Management Property Services
Our commercial and residential Lenders & Asset Management Services are performed by the specialist arm of LME Move. With considerable expertise within all areas of lenders and asset management service requirements, including those of Credit Unions and LPA Receivers, our team are experts in identifying the best service solution packages for your needs and delivering to exacting SLAs and time scales.

From RICS valuations and surveys right through to contaminated land assessments, security solutions, building/clearance services, LME Move can supply you with a nationwide service to handle all of your lender and asset management needs. Call us today on: 0845 2410073
Lenders RICS Valuations & Surveys Service
As  trusted nationwide suppliers of RICS Valuations and Surveys to property professionals throughout the UK, LME specialises in sensibly priced, fast turnaround RICS Valuations, HomeBuyer and Home Condition Report Services to our Lender clients.
We understand and deliver to the tight deadlines and SLAs required by our lender clients
Our UK wide network of RICS surveyors are fully insured and experts in their field
Lenders & Asset Management Property Repossession Services
Working with Asset Managers, LPA Receivers and Lenders nationwide LME Move is the provider of choice for commercial and residential property repossession services, including:
• Lock change & boarding  • Heating system drain down  • Gas & Electrical Safety Certificates
• Energy Performance Certificates (EPCs)  • Hazardous waste removal  • Stacking of chattels & clean
• Fumigation & vermin baiting  • Garden clearance  • Pond drainage & boarding  • Security Shutters
• Animal handling / removal  • Asbestos removal  • Crime scene & specialist cleans  • Probate cases
• Proactive/reactive maintenance  • House sitting emergency cover  • Removal & storage of items
• Full colour portfolios – detailed inventories, photographs  and reports  • Isolation of utilities
LME Move - Recyclying The Property Chain With Sensitivity…
It is a sad fact that in the supply of property sector services there is also the need for the provision of property repossession services. LME Move provides a range of full and half pack supportive property repossession services to asset management companies, lenders and LPA Receivers throughout the UK.
Sensitively provided through our trusted partner, the directly employed team bring their unfaltering commitment to health and safety and environmental obligations plus Safe Contractor Accreditation status to each and every project.
Our comprehensive service includes repossession services, repair, maintenance duties and house clearance and is the ideal  choice for lenders, LPA Receivers and asset mangers who require a nationwide service from a competent and professional partner.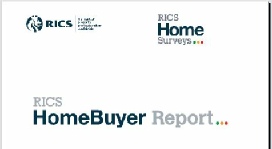 LME Move gives you online tracking and all of your certificates safely stored at your finger tips…
An added benefit of choosing LME Move for all of your certification services is that we provide you with a free to use online ordering, tracking and storage facility where all of your certificates can be securely stored in one, easy-to-access location for future reference.
Ordering via our platform is fast, simple and allows you to send/receive instant updates and messages regarding your orders anywhere you can access the internet –including your mobile phone!
Protecting your acquisitions
Our specialist Asset Management Property Services Team work with asset management clients throughout the UK.
Our team are experts in identifying potentially significant environmental liabilities – such as contaminated land issues – associated with any portfolio of sites you may hold or be considering.
The LME Move Environmental Assessment Service includes full reports detailing remediation  or improvements required to minimise potential liabilities. We can also supply detailed commercial and residential Environmental Searches as part of our environmental liabilities packages.
In addition we can also carry out any remedial works recommended including:
Improvements to containment

Surfacing and drainage

Removing all potential sources of contamination to less sensitive sites
Call us today on: 0845 2410073 / 01709 877 924 to discuss your needs or e-mail info@lmemove.com