Instant Conveyancing Quotes
LME Move has access to a nationwide fully qualified and quality checked panel of conveyancing solicitors. Obtain instant conveyancing quotes for your clients in a matter of minutes using our quotation calculator below. No log-in required. For further information please call 01709 877 924.
As part of our conveyancing quote service LME Move is able to provide you an additional stream of passive income in the form of marketing introduction fees. These fees are paid to you upon completion of all referred client transactions received from you.
Fast – generate instant conveyancing quotations for clients over the phone or in person
Time saving – copies of quotes will be automatically e-mailed to clients once generated
Easy – no knowledge of the conveyancing process is required. Simply enter clients info
Higher conversion – providing clients with instant quotes translates to higher conversions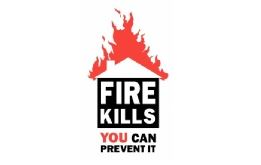 Smoke & Carbon Monoxide Alarms Are Now the Law On ALL Rental Properties
As of the 1st October 2015 all rental properties in England with tenancies commencing on or after 1st October must by law have a fully functioning smoke alarm fitted on every floor of the property and a working Carbon Monoxide (CO) Alarm in every room that has a solid fuel burning appliance located within it. Failure to do so may result in a £5,000 fine and / or lawsuit due to fatalities.
LME Move fits full smoke and CO safety packs nationwide including:
Heat alarm for the kitchen.

Smoke alarms per floor. 

CO alarms in all rooms affected.

All alarms have a 7-year lithium battery guarantee meaning tenants do not have to replace batteries on a regular basis
Protect yourself and your tenants now. Order your smoke and carbon monoxide safety packs from us today. Call our friendly team on: 01709 877924 / 0845 2410073 or e-mail: info@lmemove.com
Estate Agent & Letting Agent Compliance Review Service
In addition to our compliance in a box service, LME Move has partnered with a leading industry expert to provide estate and letting agents with a free mini health check of their compliance  procedures.
In addition, your agency may also wish to take advantage of our full compliance procedure review service. This service will provide you and your team with everything you need to ensure you are fully compliant and trained with regards to all aspects of the CPRs, BPRs, Money Laundering, and Treating Customers Fairly.
Further reading – CPRs & BPRs
OFT Guidance relating to Consumer Protection From Unfair Trading Regulations 2008 (CPRs) can be found here.