Online Anti Money Laundering (AML) ID Checks
Anti Money Laundering ID Checks (AML ID Checks) are a key legal requirement that all property professionals must carry out.

The Anti Money Laundering ID Regulations state that you must now identify the beneficial owner of the property and check that the client is who they claim to be. You must also ensure that your employees are fully trained in their Anti Money Laundering responsibilities and appoint an Anti Money Laundering compliance officer to oversee your company's Anti Money Laundering Policy.

LME Move supplies Estate Agents and other property professionals with access to instant, on-line AML ID checks and results.
Key benefits of our AML ID Checks Service include:
Pay as you go – no set up costs, contracts or ongoing monthly fees
Fast processing of online AML ID verification checks and return of results to you
Secure storage of returned AML ID Checks for a fully demonstrable compliance audit trail
Quickly and simply verify the ID of your client with a clear 'Pass' or 'Refer' result
Estate Agent & Letting Agent Compliance In A Box Service
With the Consumer Protection From Unfair Trading Regulations 2008 (CPRs) superseding the Property Misdescriptions Act, it's clear that Estate and Letting Agents are facing an increased compliance burden that has far reaching consequences if not complied with.

LME Move are assisting Estate and Letting Agents across the UK with two additional Compliance Services to make the task of staying within the law pain free and simple.
Compliance in a box service:
Agents must now provide full information on a property for sale to prospective purchasers and include all information that would potentially affect their buying decision. LME Move can supply you with everything you need to address this legal requirement.
Your compliance in a box options:
All compliance packs include as standard:
A Property Information Questionnaire
An Environmental Hazard Checker as standard
AML ID Check
You can then add any of the following products to build a pack specific to your needs:
Register of Title to confirm ownership, tenure and any restrictive covenants
Title Plan to confirm the property boundaries
Copy of the Lease if Leasehold
Key benefits of compliance in a box service:
Pay as you go – no set up costs, contracts or monthly fee
Quick to order via our free online ordering and tracking system
Packs can be updated and reissued at no extra cost
Completed packs are returned to you fully bundled and branded in PDF format with a web link to include on your website or electronic particulars
Using compliance in a box allows you to discharge your responsibility to make property information freely available to purchasers quickly and effortlessly
Fully demonstrable compliance audit trail to satisfy audit by OFT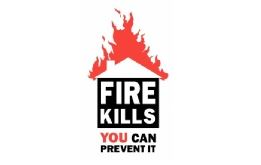 Smoke & Carbon Monoxide Alarms Are Now The Law on ALL Rental Properties
As of the 1st October 2015 all rental properties in England with tenancies commencing on or after 1st October must by law have a fully functioning smoke alarm fitted on every floor of the property and a working Carbon Monoxide (CO) Alarm in every room that has a solid fuel burning appliance located within it. Failure to do so may result in a £5,000 fine and / or lawsuit due to fatalities.
LME Move fits full smoke and CO safety packs nationwide including:
Heat alarm for the kitchen.
Smoke alarms per floor. 
CO alarms in all rooms affected.
All alarms have a 7-year lithium battery guarantee meaning tenants do not have to replace batteries on a regular basis
Protect yourself and your tenants now. Order your smoke and carbon monoxide safety packs from us today. Call our friendly team on: 01709 877924 / 0845 2410073 or e-mail: info@lmemove.com
Estate Agent & Letting Agent Compliance Review Service
In addition to our compliance in a box service, LME Move has partnered with a leading industry expert to provide estate and letting agents with a free mini health check of their compliance  procedures.
In addition, your agency may also wish to take advantage of our full compliance procedure review service. This service will provide you and your team with everything you need to ensure you are fully compliant and trained with regards to all aspects of the CPRs, BPRs, Money Laundering, and Treating Customers Fairly.
Further reading – CPRs & BPRs
OFT Guidance relating to Consumer Protection From Unfair Trading Regulations 2008 (CPRs) can be found here.