LME Move is trusted by developers, lenders, and estate agents nationwide to provide first class conveyancing solutions  tailored to fit their individual needs. From new build plot sales and part exchange conveyancing right through to remortgage packages for lenders and credit unions, LME Move is able to offer a conveyancing solution for every property related sector.

Our residential and commercial white label conveyancing services are supplied by CLC (Council of Licensed Conveyancers) and SRA (Solicitors Regulation Authority) regulated panel of conveyancers.
Estate agents' white label sale and purchase conveyancing
New build developers' white label plot sales/purchases and part-exchange conveyancing
Landlords' Buy-To-Let property conveyancing
Auction houses' white label pre-sale legal.search packs and conveyancing packages
Lenders' and credit unions' white label remortgage conveyancing packages
Asset management companies' conveyancing services
Housing associations' shared ownership white label conveyancing packages
Regulated Personal Local Searches, Official Local Searches
In addition to our white label conveyancing solutions LME Move also supplies a wide variety of property professionals with the full range of commercial and residential property search products.
We can supply you with everything from regulated personal local searches and official local searches  right through to Landmark and Groundsure environmental searches,  mining searches, water searches and search indemnity insurance.
All search products are fully insured to the value of £2 million and are supplied by CoPSO, PCCB and/or IPSA regulated providers.
Our wide range of residential and commercial conveyancing property searches include:
Regulated PersonalLocal Searches & Official Local Searches
Private Drainage & Water Searches & Official Drainage & Water Searches
Landmark Environmental Searches & Groundsure Environmental Searches
Private Mining Searches & Official Mining Searches
HS2, Fracking Searches & Chancel Searches
New Build Developer Land Searches - Including Future Planning Potential Reports
Probate Searches and Estate Land / Property Value Reports
Our range of Landlords' Legal Services include chasing and collection of rent arrears, landlord/tenant disputes, serving of section 21's and repossession services. Contact our team to discuss your needs.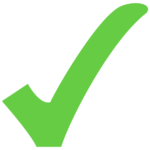 LME Move gives you online tracking and all of your certificates safely stored at your finger tips…
An added benefit of choosing LME Move for all of your certification services is that we provide you with a free to use online ordering, tracking and storage facility where all of your certificates can be securely stored in one, easy-to-access location for future reference.
Ordering via our platform is fast, simple and allows you to send/receive instant updates and messages regarding your orders anywhere you can access the internet –including your mobile phone!
PX Property Services – Developers
Ensuring your part exchange properties sell quickly is vital. Not only do they need to retain their kerbside appeal during the void period but the internal condition is equally critical to facilitating a fast sale.
LME Move assist new build property developers throughout the UK to address all of their part exchange property stock needs.
Our comprehensive developer PX packages include:
RICS Homebuyer & Valuation Surveys

EPCs, Gas & Electrical Safety Certs

Garden maintenance / lawn services

Internal / external cleans

Decorative works  & structural repairs

Flooring replacement
Find out more – discuss your specific needs with us today: info@lmemove.com or call 0845 2410073 / 01709 877 924