Gas Safety Certificates (CP12s)
ur nationwide team of Gas Safe Register engineers carry out annual gas safety checks for our letting agent and landlord clients throughout the length and breadth of the UK.  The issuing of a Gas Safety Certificate(CP12) is a mandatory, legal requirement for all Landlords  wishing to let their rental properties. Set your free reminder request by e-mailing us here.

The gas safety check is carried out on all gas appliances within the property such as cookers, boilers and fires. Landlords are legally responsible for the safety of their tenants and as a Landlord your legal duties extend to all gas appliances and flues in occupied properties. Each gas appliance must be working correctly and safely to guard occupants against the dangers of carbon monoxide. Gas Safety testing through LME Move is quick to arrange and your Gas Safety Certificate(s) (CP12) will be issued swiftly following our Gas Safe Engineer's visit.
Gas Boiler Services, Drain Downs & Power Flushes
An essential piece of kit in most properties – our nationwide team of Gas Safe Engineers can ensure that your heating system operates to its maximum efficiency and diagnose problems when it doesn't! Out expert engineers are on call wherever and whenever you need them and carry out routine annual boiler servicing, repairs, drain downs and power flushing on all makes and models of gas and electric boilers.
Electrical Condition Inspection Reports (EICRs)
Whilst Electrical Inspection Condition Reports (EICRs) are not mandatory in rental properties, ever increasing numbers of Landlords and Letting Agents are ensuring that their properties electrical systems are tested to ensure the safety of their tenants and reduce the fire and potential personal injury litigation risks. Our specialist Electrical Contractors carry out Electrical Installation Condition Reports (EICRs) throughout the UK and ensure that your properties are safe. The EICR comprises a visual inspection of all electrical sockets, switches, lights and consumer units/wiring. It also involves testing of the installation as well as ensuring that any Residual Current Devices (RCDs) are operating correctly.  RCDs are electrical devices that reduce the risk of electric shock and switch off the electrics in a property if an electrical circuit fault develops. Our electricians will also ensure that the earthing system is correct and that RCDs are fitted in hazardous environments such as bathrooms.
Best practice for landlords and letting agents recommends that an EICR is carried out with every change of occupancy as sometimes a previous tenant has made changes to the wiring without landlords being informed. A new EICR ensures that the property is safe for every new tenant.
Portable Appliance Tests (PATs)
What are Portable Appliance Tests (PATs) and when do they need to be carried out? The Electrical Equipment (Safety) Regulations 1994 states that any electrical appliance(s) connected to the mains electricity supply supplied with rental accommodation must be safe. Bed sits, apartments, houses, holiday homes, boats and caravans that are let out as a business activity and contain portable appliances such as fridges, freezers, washing machines, toasters, kettles, microwave ovens (additional tests for these are also required), televisions, vacuum cleaners and any garden equipment are all affected. All portable appliances must have had some form of electrical safety checks carried out prior to the let. It does not matter whether these items are second hand or brand new; the same regulations apply.

LME Move carries out routine PATs across the UK on a regular basis for landlords and letting agents. Regularly repeated PATs ensure that the appliances tested are safe for use over the course of their life span and safeguards landlords. Under the Consumers Protection Act 1987 failure to comply with the electrical regulations may constitute a criminal offence. It carries a maximum penalty on summary conviction of a £5000 fine and/or 6 months imprisonment. In addition landlords can be sued in Civil Law under the duty of care for failure to ensure tenants safety and face claims for damages. With LME Move all records of your PAT tests are sent to you directly and also stored via our secure, online ordering and tracking platform allowing you to evidence a fully auditable trail that due diligence has been carried out.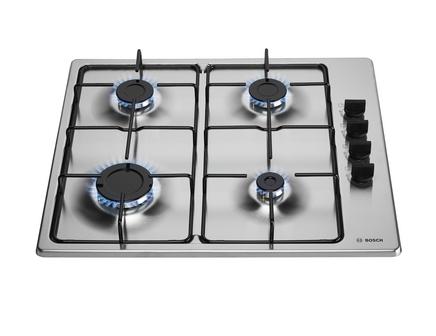 LME Move gives you online tracking and all of your certificates safely stored at your finger tips…
n added benefit of choosing LME Move for all of your certification services is that we provide you with a free to use online ordering, tracking and storage facility where all of your certificates can be securely stored in one, easy-to-access location for future reference.
Ordering via our platform is fast, simple and allows you to send/receive instant updates and messages regarding your orders anywhere you can access the internet –including your mobile phone!
Legionella Risk Assessments
You can visit our dedicated Legionella Risk assessment page by clicking here.
Since 2012 the HSE has mandated that all residential landlords and letting agents acting on a landlord's behalf must be able to prove that Legionella Risk Assessments have carried out and keep all records  for a minimum of 5 years.
It is possible for letting agents and landlords to carry out their own legionella risk assessments by carefully following the advice on the HSE website, however most landlords and agents choose to outsource this responsibility to a specialist provider of legionella risk assessment services to eliminate all possible doubt / liability.
LME Move provides a fast and effective specialist legionella risk assessment and treatment service throughout the UK.  From individual residential properties right through to student accommodation blocks.  In addition we support letting agents with a free legionella risk pack including a template letter that can be used to advise landlords of their legal duty of care and simplify the process for letting agents.
Contact us today to arrange your legionalla risk assessments.