Legionella Risk Assessments
In 2012 the HSE (Health & Safety Executive) ruled that Residential Legionella Risk Assessments be carried out on residential rental properties by landlords (and letting agents acting on a landlord's behalf). Previously Legionella Risk Assessments were only required on commercial properties.
The fines for not carrying out a Legionella Risk Assessment can be up to £20,000 not to mention the further ethical, criminal and commercial implications that may arise from a fatal case of Legionnaire's Disease being contracted by a tenant in a property that has not been Risk Assessed by a competent person.
When first announced all residential landlords were required to carry out Legionella risk Assessments upon all of their rental properties at least every two years. In 2013 the Health & Safety Executive (HSE) further tightened up the obligations for landlords and letting agents acting on a landlord's behalf to ensure that Legionella Risk Assessments are carried out more frequently by a suitably competent person.
This now means that best practice is to carry out a Legionella Risk Assessment at each change of tenant(s) in a property, any alteration to the property's water systems and all similar events.
Failure to carry out a Legionella Risk Assessment carries a fine of up to £20,000 not to mention the moral and commercial implication of legal proceedings following a contracted case of Legionnaire's Disease where no Risk Assessment was carried out.
Why carry out a Legionella Risk Assessment?
Sleep at night. It's just as important as a Gas Safety Certificate – Legionnaire's Disease can kill

Prevent reputational and financial ruin – discharging your mandatory duties to our fully qualified and insured Legionella Risk Assessment providers gives complete peace of mind that you are fully compliant with HSE regulations

Demonstrate you're a serious and responsible professional – protects both tenants and landlords from the physical, ethical, legal and financial consequences posed by properties without a Legionella Risk Assessment
Who can carry out a Legionella Risk Assessment & what is checked?
Legionella Risk Assessments can be carried out by the landlord or letting agent but the ACOP L8 Guidance makes very clear that if carried out by the landlord or their agent either party must be able to demonstrate that they are suitably competent and know what risks they were assessing for when they carried out their Legionella Risk Assessment.
Many landlords/letting agents do not have this ability and therefore choose to discharge their duties to a water industry qualified expert with relevant knowledge, training and insurance
Some landlords and letting agents mistakenly believe that simply passing the risk assessment to a DEA to carry out will suffice BUT all landlords passing this duty to any third party supplier must still be able to show that they checked the ability of the provider for competency to carry out this work. Providers unable to supply certification confirming qualification and competency to risk assess for legionella and whose PI (Professional Indemnity Insurance) cover does not extend to cover this specific area of expertise should be avoided. In the worst case scenario, should a fatality occur and it is shown by a Court that the third party was not suitably qualified then the landlord and possibly the letting agent may face serious financial and legal consequences.
Our Legionella Risk Assessments are supplied by Water Industry Experts who are:
Fully qualified & fully insured

Members of Water Management Society (Wmsoc) & Legionella Control Association (LCA)

One of the leading experts in their field
For no obligation advice, pricing and guidance relating to Legionella Risk Assessments contact our helpful team today: info@lmemove.com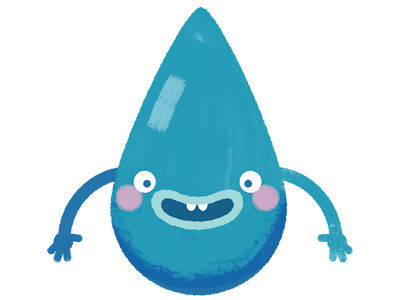 Legionella Risk Prevention Fast Facts and General Advice for tenants…
If you're a letting agent or landlord then as well as carrying out a Legionella Risk Assessment you should also advise tenants of the potential risk from legionella bacteria, how to reduce risk and advise them of any actions resulting from the Risk Assessment including:

• Controlling the release of water spray or stored water from sources such as showers, baths etc

• Infrequently used showers and taps should be flushed through regularly and water should not be left to stagnate in shower heads, 'U' bends etc

• Increasing the temperature of
the hot water supply – as this can pose a scalding risk thermostatic mixing valves should be installed.
View supporting HSE  Legionella PDFs
http://www.hse.gov.uk/pubns/books/l8.htm
Landlords and agents must be able to prove that legionella risk assessments have carried out and keep all records  for a minimum of 5 years.
It is possible for letting agents and landlords to carry out their own legionella risk assessments by carefully following the advice on the HSE website, however most landlords and agents choose to outsource this responsibility to a specialist provider of legionella risk assessment services to eliminate all possible doubt / liability.
LME Move provides a fast and effective specialist legionella risk assessment and treatment service throughout the UK.  From individual residential properties right through to student accommodation blocks.  In addition we support letting agents with a free legionella risk pack including a template letter that can be used to advise landlords of their legal duty of care and simplify the process for letting agents.
Contact us today to arrange your legionalla risk assessments.